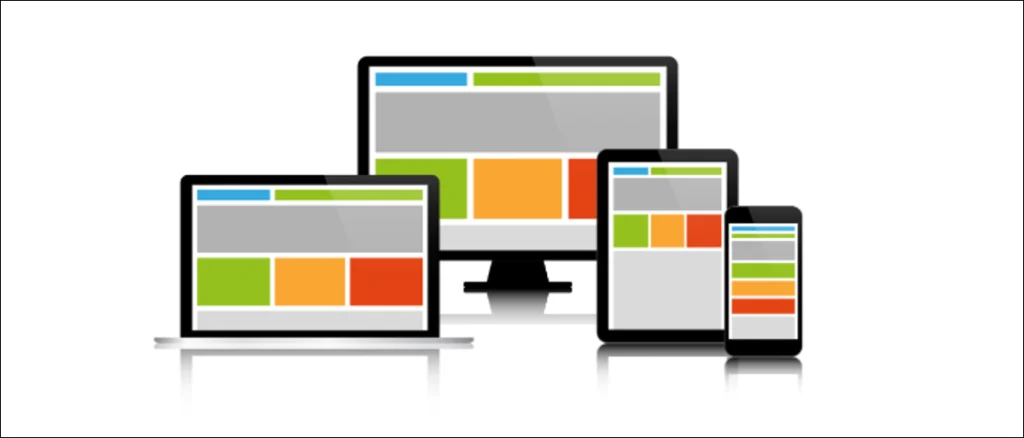 It is essential to make eCommerce websites user-friendly to attract customers. Ecommerce giants like Amazon, Alibaba, and eBay have been able to make their name because they offer efficient end-user facilities. Amazon is known for its customer-centric policies, which is why it is everyone's favorite. It's not easy to turn your business into an iconic brand. But making your eCommerce website simple and user-friendly can be. Specialists in eCommerce web design in Toronto can help you create an optimized store for your business.
What does it mean to have a user-friendly website?
Your website should be user-friendly. This means that it is designed in a way that users can understand. You can create a user-friendly website without compromising the layout. You just need to find the best ways to optimize your website layout to maximize website usability. An experienced website design company like Toronto Web Designs knows very well to create a user-friendly website.
How do you make your website more user-friendly?
Your website should have SSL to enable a strong security system. Customers will trust that your website is secure when they transact with you. Secure Socket Layer, also known as SSL, is a digital security protocol that provides unmatched security for in-transit data between two communication entities. An eCommerce store can contain sensitive information such as bank information, PINs, and credit/debit card numbers. This makes it vulnerable to cyber-attacks.
A wildcard SSL certificate is an efficient, cost-effective, single certificate. It can protect the selected domain as well as any number of sub-domains at the first level.
Your customers don't want all your content. They are looking for specific results that match their search queries. Ecommerce websites are different from regular websites in that they have many pages. Searchability will make it easier for your customers to find the product they are looking for. This will increase your conversion rate.
Ecommerce websites can have sections, sub-sections, and internal sections for the product list. Customers should find the product they are looking for easily in the inventory ocean. To make it easy for customers to find the right product, add breadcrumbs to every page.
Increase your website's speed
Every business is concerned about the website's loading time. Ecommerce stores are more affected by this than any other business. Visitors will leave the store immediately and go to the competitor's site. A website's average load time is less than 2 seconds.
Select the right colors for your website
If you want to make your website user-friendly, consider the needs of your customers when designing it. Consider the customer's perspective when looking at your website. Ask them if they find the design, colors, and theme appealing.
Analyze and compare your CTAs
A Call to Action is the key to any eCommerce website. CTAs allow you to direct your customers to the section of your website where conversion occurs. First, realize that conversion does not only result in monetary gains. It's like your end goal. CTAs direct your traffic to websites that meet your end goals. An eCommerce web design company in Toronto can analyze your website and design an effective CTA for your website.
Shopping with friends and family is a more enjoyable experience. People will return to your site to shop if they feel that way again. Your customers will be able to share your products with their friends and family by allowing social sharing. Integrate your social media channels with your website.
Customers shop at your store because they trust you and your products. You should regularly update your contact page to maintain that trust. 51% of customers won't buy from stores that have un-optimized contact pages. Your contact page should be simple and elegant. Google Maps can be added to your contact page to make it more visible to customers.
Mobile-friendly design is a must for your website
Mobile-friendly websites are no longer an option. It is a requirement. It's a requirement. More Google searches now occur on mobile devices. This means that your customers may be visiting your store more often on mobile devices.
Improve your customer service
Your customer support is for your existing customers and prospects. They should be able to reach it easily. To address customer concerns, you can offer email support and call support.
An efficient website should offer a simple signup process. Customers can fill it out quickly to avoid being abandoned. The website is user-friendly thanks to its easy registration and signup.
Customers can create wishlists
Customers may find products they don't want or can't afford in your store at times. It's a great way to make sure they return to your store to buy products that they are interested in, but can't afford.
Add an auto-completion function to your eCommerce site to make it more user-friendly. The website might suggest the rest of a sentence by simply typing a few words.
Customers should be able to pay securely and easily on an eCommerce website. There are many payment options available, including bank transfers, debit/credit cards, bank transfers, cash on delivery, cryptocurrencies, direct payment, and e-wallets.
These are just a few of the things you can do for your eCommerce site to stand out on the market. There are many more responsibilities. There are many ways you can impress your customers and improve their experience. These are just a few ways to make it easier for customers to communicate with you and to simplify their website experience. These are just a few of the many ways you can improve the usability of your website. Although not all ideas work, A/B testing can help you choose the best option to make your site interactive, user-friendly, and easy to use.
To learn more about improving your eCommerce, contact the top Ecommerce Website Design in Toronto.