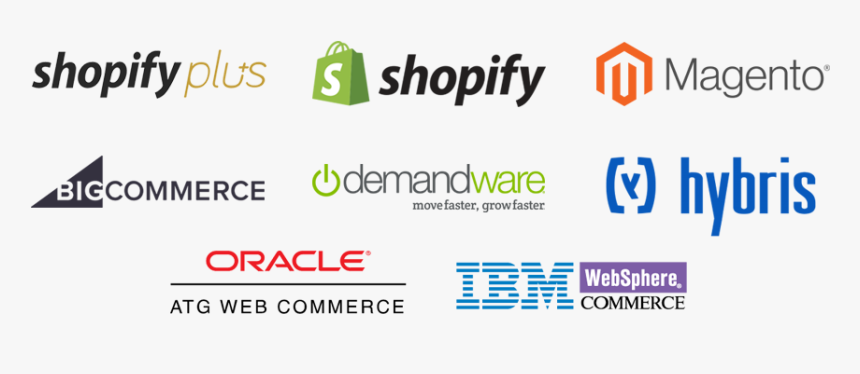 Want to sell online? If yes, then you need an eCommerce website. Generally, a website serves the purpose of business promotion. But if you start offering your products or services to customers online, you are actually deemed to run your business digitally.
Are you fantasizing yourself at work about your future eCommerce but confused about which platform to bring into play? Well, choosing the right platform for eCommerce is not an easy task. It certainly involves a lot of research and effort. Let us talk about the best suitable platform for your eCommerce website.
What should be considered while choosing a platform for your eCommerce website?
Always make sure that the platform you choose suits your needs, helps keep an eye on analytics, is featured to provide improved customer experiences, issues scalability, and offers extensive customization options. 
Best eCommerce Platforms: 
Shopify:
Its sole purpose is to refine the whole eCommerce experience. Shopify has solved most eCommerce issues that were a bit problematic in the past. It is truly the best eCommerce Website Design platform in Toronto. 
Shopify has made shopping easy in many ways. It allows you to integrate your products with these marketplaces as well as social media platforms such as Pinterest, Facebook, and Instagram. Also, setting a store on Shopify is the easiest of all. You need not be an expert to do the job unless you are facing some esoteric issues. 
Shopify has more than 2000 applications where you can set out your eCommerce store proficiently and as per your preferences. 
Big Commerce
It is almost similar to Shopify but with the accessibility to 50% features. The benefit of setting your store on Big Commerce is that you can easily manage your built store afterward. It has a lot of good management tools such as product management, order management, marketing tools for SEO, advertising, and campaigns. 
Also, Big Commerce is a massive undertaking when it comes to designing and implementing intuitiveness. In some cases, it can be difficult to use. Therefore, you need a developer to create a website that uses Big Commerce.
WooCommerce
It is the current most popular eCommerce platform for WordPress. Woo Commerce gives the full choice of website customization. 
Do you know that you can easily add a few products to your website if you already have a WordPress website? Also, it is free to cost. 
But the only drawback it holds is that it isn't easy to implement WooCommerce at a giant level. However, if you build your big store using Shopify, you can do that much effortlessly. Also, if you don't have much knowledge in Woo Commerce, your store implementation would become a hectic job. You might need an expert to do this, or you have to learn the coding part.
Magento 
The most commonly used eCommerce platform that offers powerful marketing, search engine optimization, and catalog-management tools. It is built on open source technology which provides traders with a flexible shopping cart system. It is designed to be easily utilized by the average person who isn't a developer. Any smartphone user can make the most from this eCommerce platform once established. 

There are many great eCommerce platforms in the market. You have to make your choice suitable for your needs and requirements. We, Toronto Web Design, offer extensive eCommerce Website Development services in Toronto. In case of any assistance, feel free to get connected with us. We'd be happy to help.