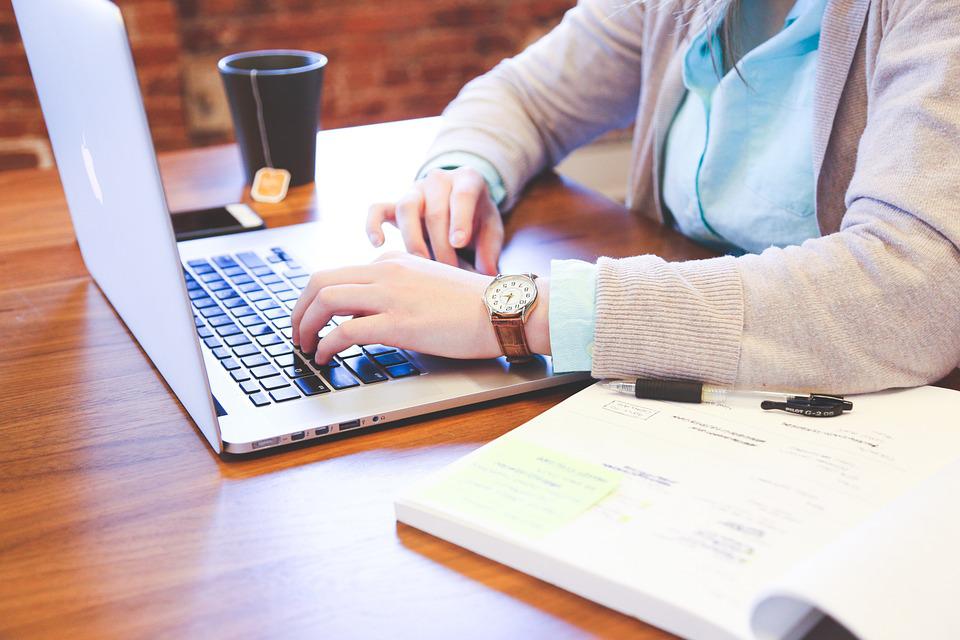 Who would have thought the world would see a day where selling and purchasing would become a game of a few clicks? The game which comes easy to the buyers morphs into that of chess for sellers, and your website just so happens to be "king".
Speaking of websites, you may be thinking about having your first one made, or maybe you just need to upgrade your current one. No matter what the case may be, you need to know at least some of the basics of Website Designing. By the time you finish reading this blog, you will have more clarity and confidence to go forward with your website.
First of all, let's admit it! A website is elemental to your online marketing activities. If you look at all the marketing channels and techniques, you will find that what they actually do is bring visitors to your website. In turn, the website's job is to turn these visitors into customers. In marketing terms, this is referred to as conversion. An inefficient website will typically cause you to waste money on trying out different marketing methods to no avail. Because what good will an increase in website visitors do when the website does not have the capability to turn them into customers?
It doesn't really matter what kind of industry you are affiliated with, whether you provide local or online products or services. If you are trying to keep up with the shift in the market, then you need a bespoke website that is strategy based and coherent with what your target audience requires. That's where we come in, the experts of all things Magento Website Design Toronto. This is how we create a website by following this 7-Step web design process.
STEP 1: ANALYSIS
The first step is always about gathering information and identifying the website's purpose, goals and target audience. Setting a goal at the beginning helps to stay focused and not lose sight of the primary purpose of creating that particular website.
STEP 2: PLANNING
A plan includes a definition of the sitemap, website structure and technologies that we are about to use. This facilitates the identification of the scope of the project. For instance, what features or pages the site requires and a basic timeline for building those out.
STEP 3: DESIGN
Not only do we focus on wireframe models and the visual style in this stage, but also on the functionality of the user interface for generating the best possible user experience. Here we determine how the features and content underlined in the previous step will interrelate.
STEP 4: CONTENT
An extremely crucial part of the process is choosing the relevant information, text, photos, or videos that will show on the page. Content for each page is created individually with the bigger picture in mind. It is also ascertained that it is fully optimized not only for visitors but also for search engines.
STEP 5: DEVELOPMENT
Here we actually create the website using the hypertext markup language and cascading style sheets with some help from the databases and other technologies as well. Our websites are designed and created with the mobile-first approach and have a responsive interface.
STEP 6: TESTING
Now that we have all our elements ready, it's time to put it to the test. This is the time to identify any possible hick-ups before the final launch. We test all the technical features like code and scripts and compatibility with major browsers and ask ourselves the ultimate question: "Does the website fulfill its primary purpose?"
STEP 7: LAUNCH
Now for everyone's favourite part. Once we have ensured that everything is working seamlessly and beautifully, It's finally time to execute the launch. Even after the launch, the website may or may not need some fixing. You see, website design is an ongoing process that needs to be maintained accordingly.
We combine writing and graphical elements to create a compelling message for your potential customers. The most important thing to think about is the message flow. Its importance is often overlooked! It typically means conveying a message when navigating the website from top to bottom. The message translates to-What it is, why it's beneficial, how your product or service solves an issue visitors may not even be aware of initially, and who this is for. Then comes the testimonials followed by bringing those elements together with calls to action.
In terms of digital marketing evolution, we have come a long way! There's no denying the fact that Website design Toronto is a work of art; brought to life with a mix of creativity, experience, knowledge, use of ever-changing technologies and much more. A skillfully compiled website can prove to be a goldmine for your business that will work for you even as you sleep. It all comes down to Visibility, Aesthetics and Functionality. An SEO-optimized website helps introduce your business to the consumer, the aesthetics pique their interest enough to browse through and check what you have to offer, while functionality convinces them to trust your brand. Make sure you entrust this significant task to someone who knows how to leverage the abundance of technologies available to enhance the overall conversion capacity of your online business.
Establish your digital presence today and discover your market potential with Toronto Web Design. From Magento Website Design to Search Engine Optimization and site maintenance, we cater to all your website needs.